Preview
Preview ·
29 February 2016
Dutch Alphabets contribution
Dutch Alphabets is a compendium of lettering pieces curated by Mathieu Lommen and Peter Verheul, printed in a limited edition of 225 copies.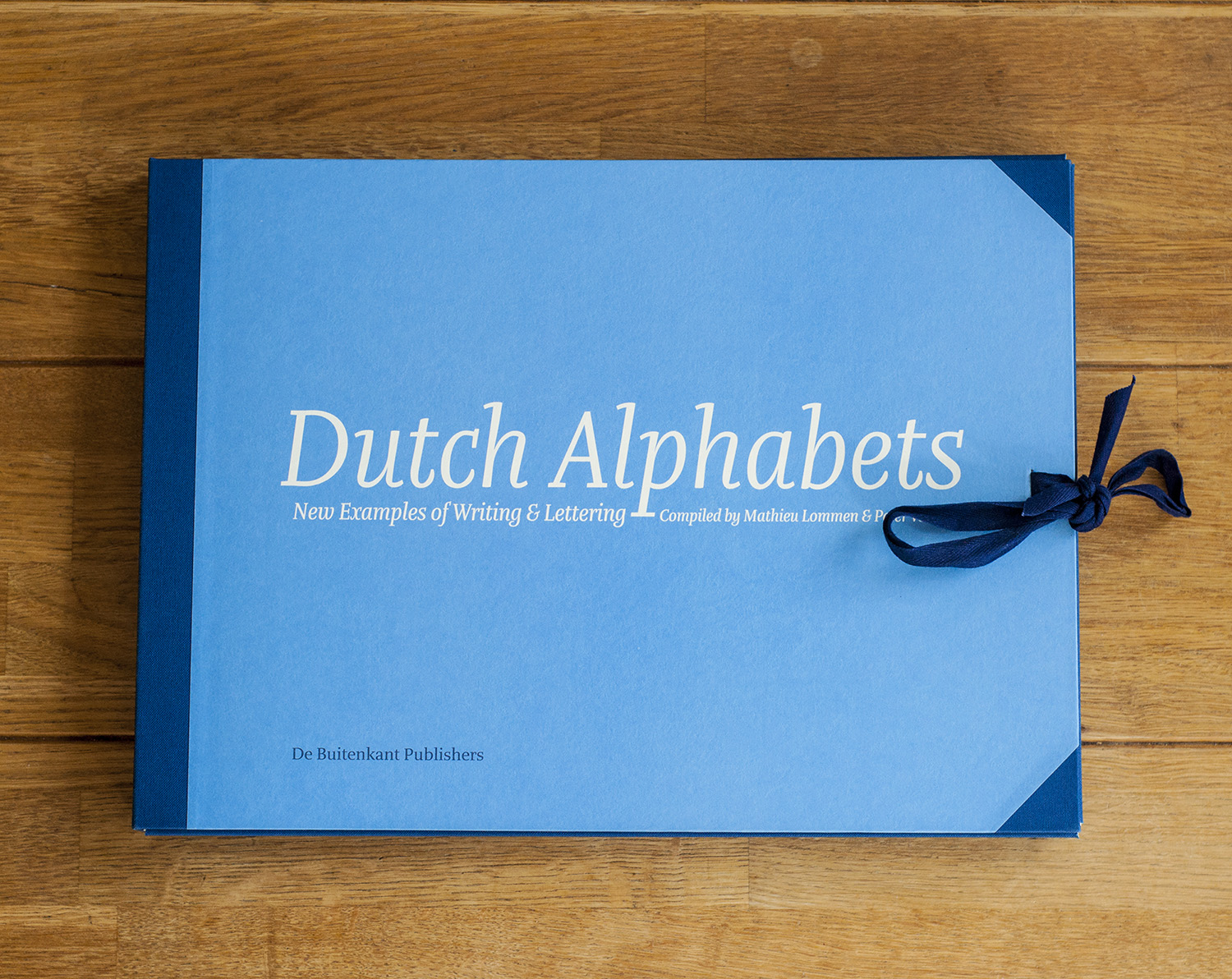 46 designers and artists who are educated and/or live in the Netherlands were invited to create a new original piece for the book featuring a complete or part of an alphabet. The pieces are printed on loose sheets and the book is handbound.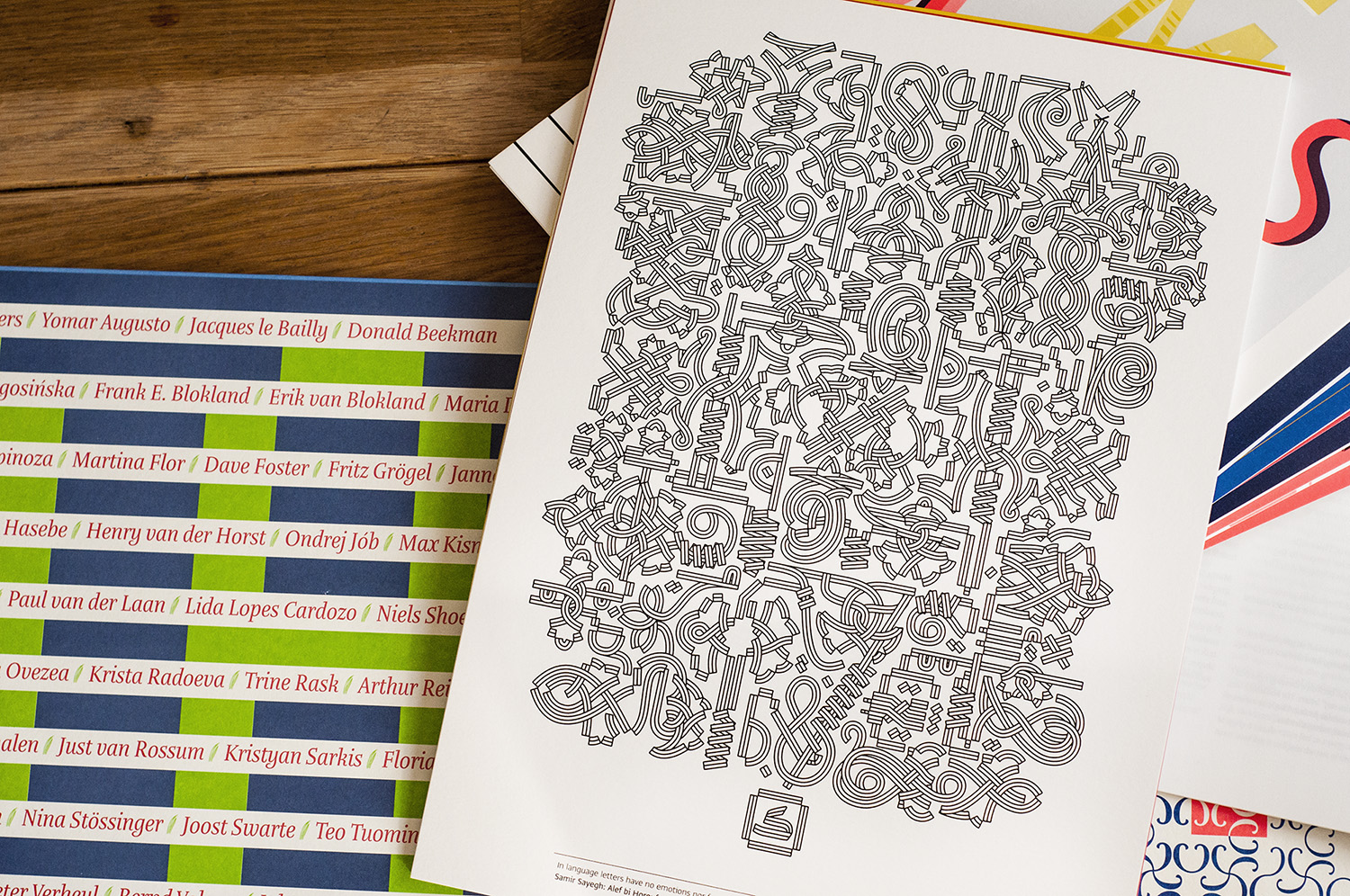 The brief was not limited so I chose to illustrate a quote related to letterforms. One recurrent thought from the earliest sketches was complex ornamentation. A dear friend suggested a book of renowned Lebanese poet and letter artist Samir Sayegh, Alef Bi Hourouf Kathira ألِف بحروف كثيرة. The chosen quote instantly resonated with me. [Translation from Arabic] 'In language, letters have no emotions nor feelings. In writing, they suffer and rejoice and despair and they yearn.' The written and drawn letterforms can carry a lot of diverse emotions as opposed to language where this is carried out by voice, pitch, intonation, loudness. The idea was to use the seemingly void-of-emotions, purely ornamented forms of what is commonly dubbed as Floral Kufi, and create a complex expressive piece that mirrors the complexity and intertwining of emotions.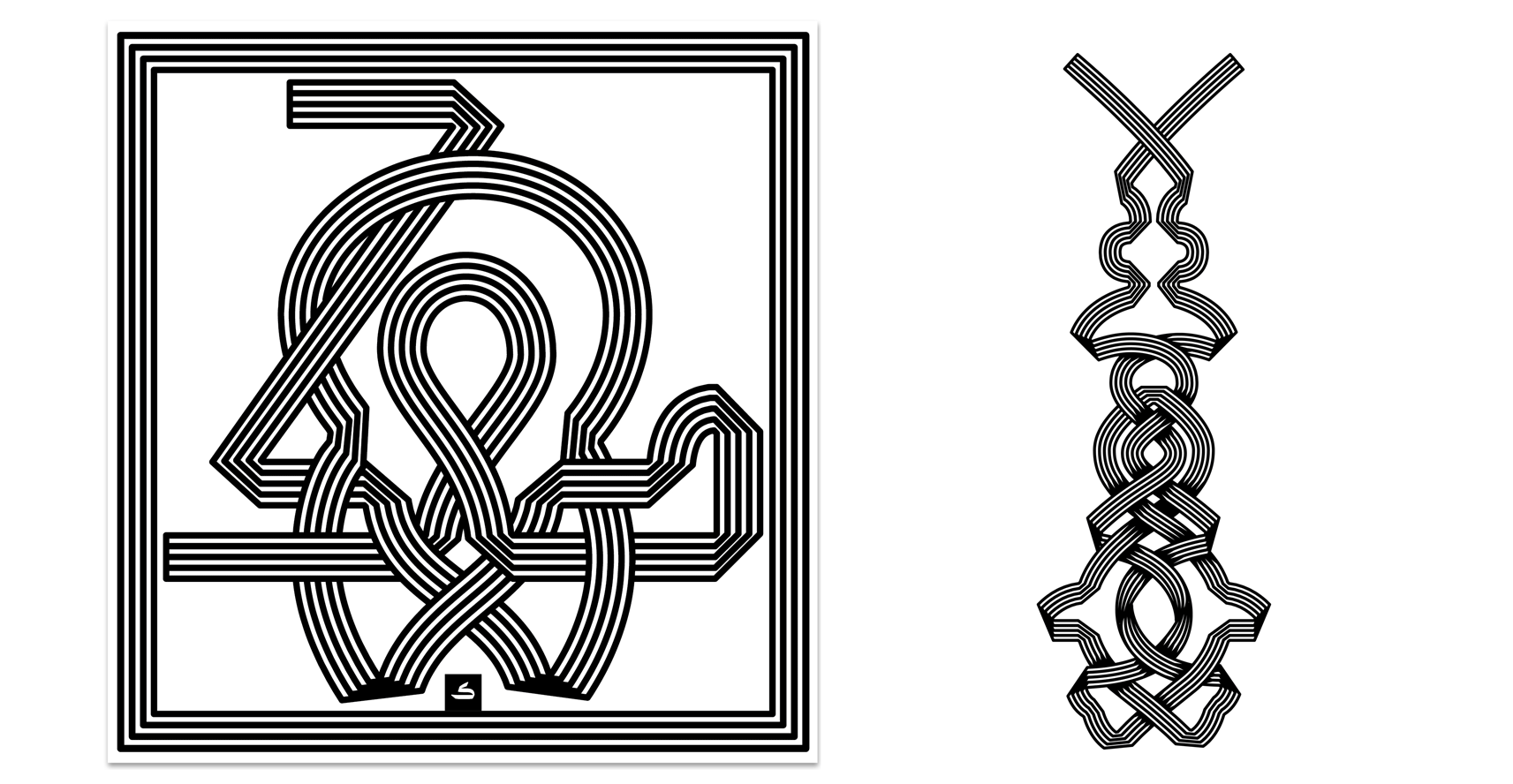 I had experimented earlier with this style, and wanted to push it further. After several trials with the stroke thickness, and the number of inlines, I started structuring the piece.
The piece is composed in all reading directions, yet based on a clear grid, making the sentences that start from the two ends of the page meet and interact in the middle through the word they have in common 'letters'. Here's how you can read it.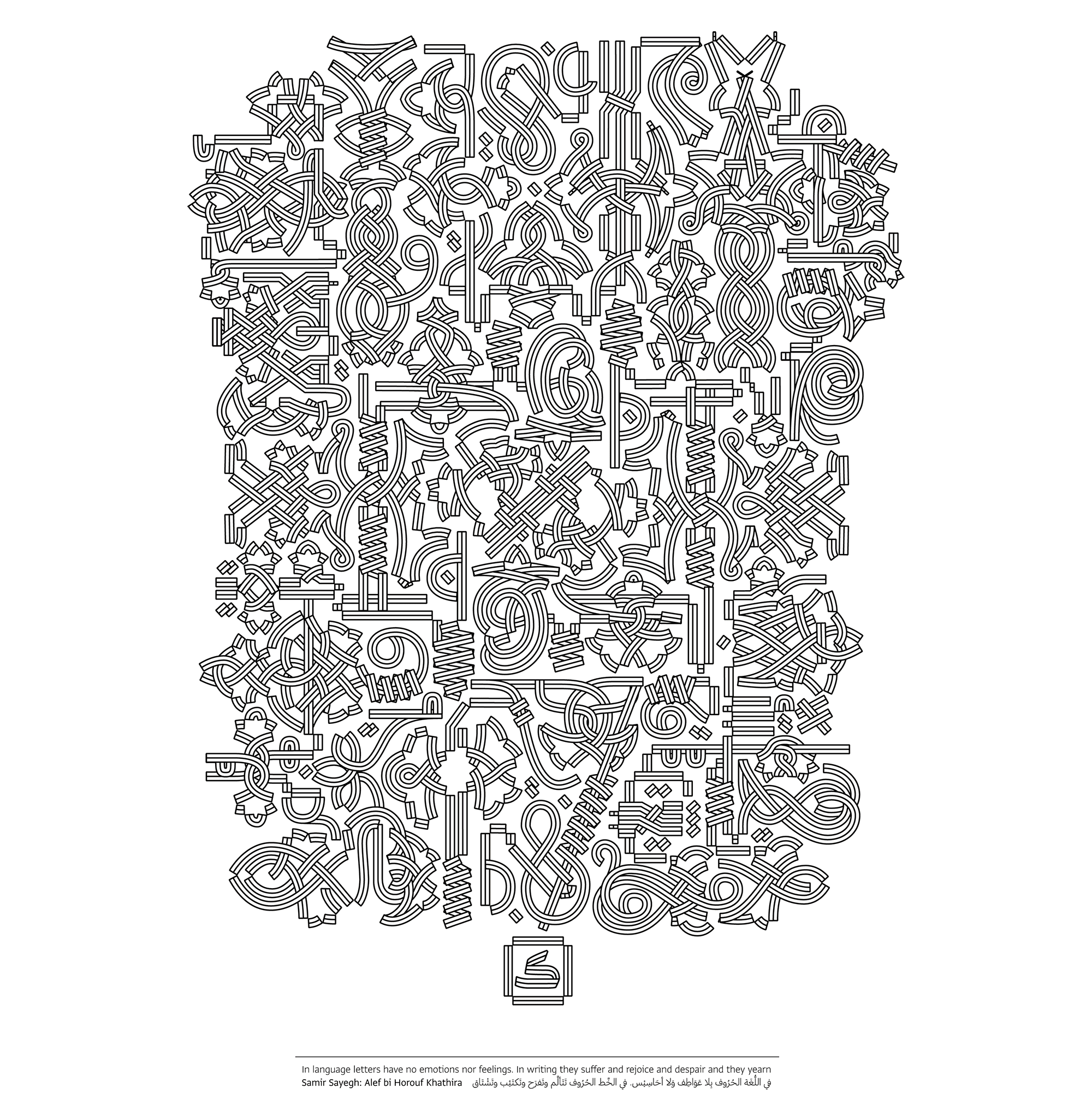 Drawing the basic structure went hand in hand with the ornamentation to keep track of the spaces in and around the letterforms. The letterforms and ornaments are not purely based on the floral Kufi style but they reference the latter in many instance, such as the distinct type of intertwining the strokes, symmetry and floral forms.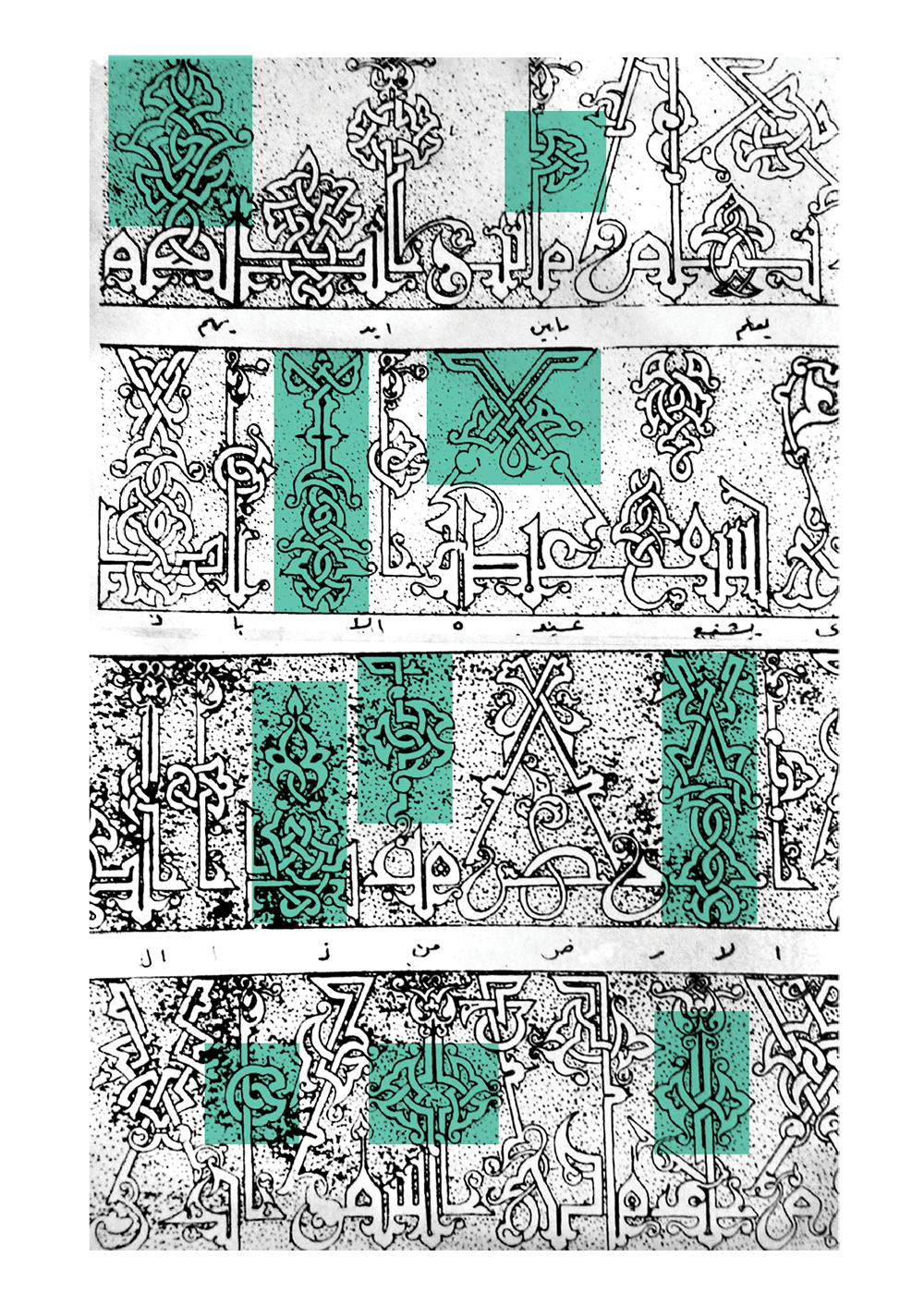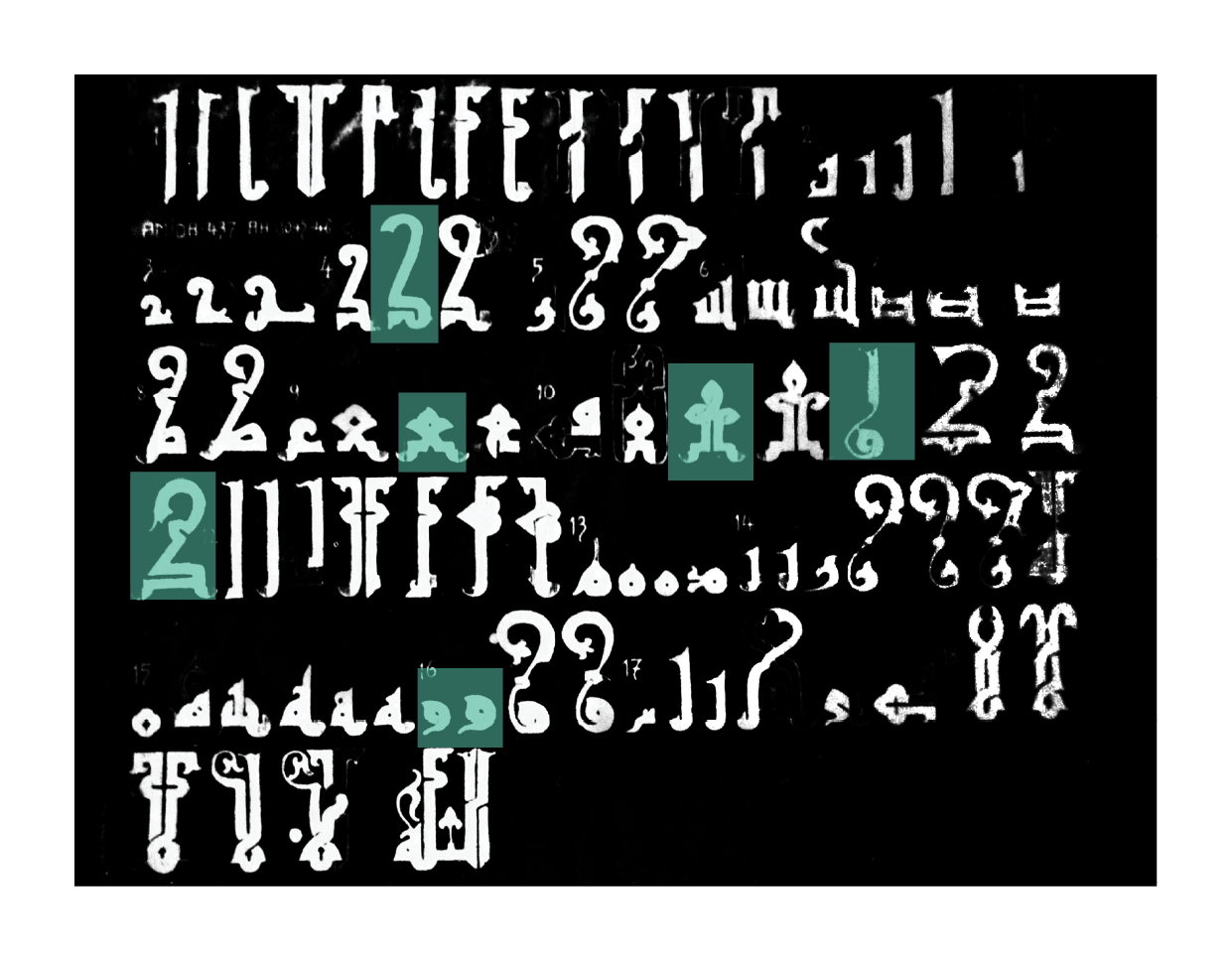 Voilà, the final version. Thanks to Mathieu Lommen and Peter Verheul for inviting me to be part of this beautiful project.